Hi Dept Agency, I'm Katrine
Product Designer & UX lead
As a Product Designer I lead the Design Proces from initial meetings with clients and stakeholders, do user research and condensate insights through concept development of creative solutions in solid user flows and wireframes that I user test to ensure a meaningful and smooth experience.
I currently work as a UX lead, in charge of the product- and ux-department at Bærnholdt consisting of two UX'ers and two designers.
I seriously cannot refrain from investing myself, my creativity and my ambitions whole-hearted in all the projects I work on. My main motivation for applying to this job is that I get the impression that Dept Agency is a place with the perfect environment for creating amazing digital experiences with a focus on satisfied users, catered clients and happy teammates.
Webshop for giving old memories new life
My role as product designer
repports and presentations
As lead on this project I had the responsibility of understanding the clients ambitions in regards to creating a platform for remelting old jewelry. I researched the market potential and the users in order to identify the emotions and barriers that needed to be met on the platform. I created the concept and wireframes founded in the research insights and tested the concept before I handed it over to design.
I followed the project through design to align the design with the ambitions for the user experience, keeping the client in the loop by presenting the design through-out the proces. 
I now by-stand the developer team as the design is being implemented in order to be the decision-maker and fix what is missing in the handover.
Universe for articles on macroeconomics
My role as product designer
From the beginning of this project the client expressed a desire to create a univers where gamification made the users excited to learn about macroeconomics. It was my responsibility to interview stakeholders in order to understand their reflections on the users as well as the product and translate these insights into a solution that motivates each persona through features that did not demean the users self images about their level of knowledge.
Throughout the process I presented the product for the board and involved them in our design decisions to receive valuable feedback and encourage them to take part of the ownership of the final product.
B2B guiding to the right solution
My role as product designer
repports and presentations
For this project I started out by facilitating two workshops with stakeholders. The first to get their domain knowledge of the users and the business in order to identify the goals and needs the solution should meet. The second to co-create solutions for how to meet the user needs and business goals.
The second workshop showed us that the product would be most helpfull for the user if it the user flow was solution-based instead of user-based – always guiding the user with the right solution for their specific need. 
Other examples of my skills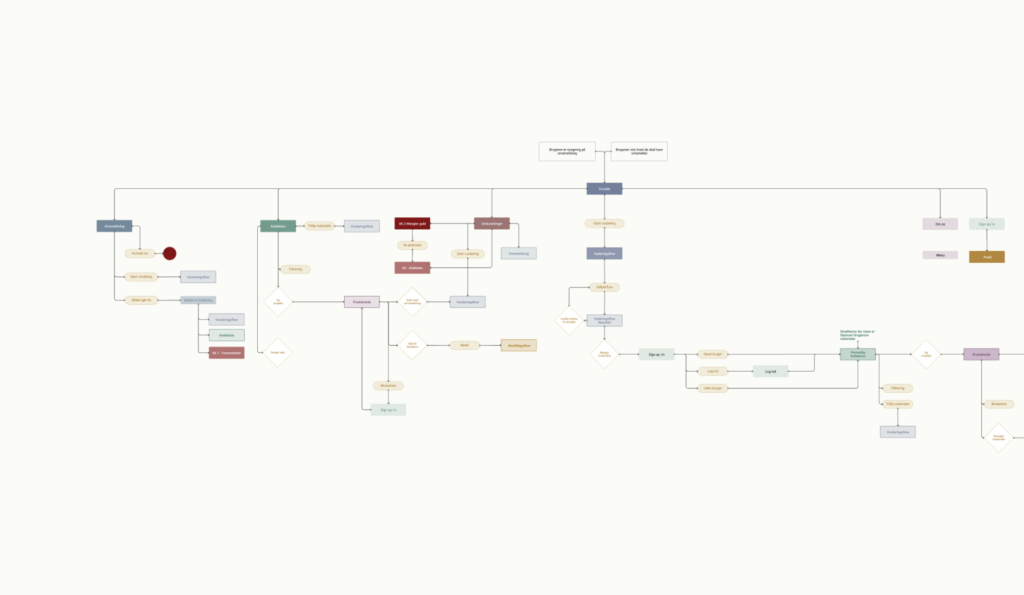 Or reach out to me

katrine@kuhberg.dk

28 51 54 27